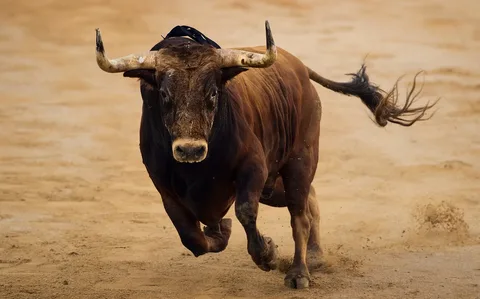 History of Bitcoin Cash
Bitcoins were created in 2009. It gained popularity over time, and new flaws were discovered. The Bitcoin project suffers from scalability difficulties and has slower transaction speeds than the original Bitcoin protocol. In 2017, to address this problem, Bitcoin Cash was developed as a fork of the Bitcoin blockchain. It was a mandatory fork because it involved splitting the network into two at a specific block size.
This was the genesis of Bitcoin Cash. Despite some criticism, the project is still operating well technically speaking. It included a slew of new forks, including Bitcoin SV (BSV), Bitcoin Cash ABC (BCH ABC), and Bitcoin Cash Node (BCHN).
What is Bitcoin Cash (BCH), and how does it work?
Bitcoin Cash is a decentralized electronic cash system based on a peer-to-peer network with fast transactions, low costs, and increased privacy. The network uses BCH tokens as its native currency and runs as a permissionless decentralized cryptocurrency.
Bitcoin Cash operates similarly to Bitcoin and employs comparable designs, relying on nodes to validate transactions with a Proof of Work algorithm. The only distinction is that BCH uses a bigger block size, resulting in lower transaction fees and quicker transfer times.
Bitcoin Cash's Primary Features
Bitcoin Cash has a lot of the same features as Bitcoin.
It is open and accessible to everyone, and no regulatory body can prohibit access to the platform.
The public ledger records all of the transactions that occur on the network. The ledger is updated at regular intervals in the block, allowing anybody to check ownership history and avoid fraud.
It has a constant supply, which is similar to hard assets like gold or silver.
Lower fees: It has fast and affordable transactions regardless of the transaction value. This means that you can pay for something like a cup of coffee since there is no minimum transaction amount.
Use Cases of BCH Token
Users or merchants can use the BCH token to perform transactions with one another. It also aids in the creation of more efficient and intelligent contracts. Tools may be used by individuals to incorporate the BCH token into their architecture for private payments. This might also lead to a scenario where some banks are able to accept BCH as payment.
Bitcoin v/s Bitcoin Cash
When comparing Bitcoin and Bitcoin Cash, it's easy to see which one is superior. The block size for Bitcoin is 1 MB, but that of Bitcoin Cash is 32 MB. This allows BCH to process two million transactions each day instead of Bitcoin's 250,000.
BCH also eliminates one of BTC's scaling solutions. For BTC, the average block processing time is 10 minutes. This isn't real money because it adjusts automatically based on network response. BCH is superior as a result of this.
The Future of Bitcoin Cash
The Bitcoin Cash network is anticipated to be more widely accepted in the Bitcoin cash cryptocurrency market, since it is a faster and less expensive blockchain system. Bitcoin Cash is competing with other projects like Litecoin, which are very distinct from one another. BCH's high market capitalization and growth over time are expected to attract more users in just a few years.
Bitcoin Cash: Pros & Cons
Finally, we have previously stated how Bitcoin Cash is superior to Bitcoin. What is the reason for BCH's lower value than BTC? The answer is that individuals don't trust Bitcoin Cash much. And it makes sense. Because BCH is a fork of Bitcoin, the community will be hesitant to embrace it because it is relatively new. In contrast, bitcoin has shown itself to be trustworthy cryptocurrency that has stood the test of time. This should all change soon.
Latest News on Bitcoin Cash
The network will be upgraded on May 15, 2022. This information is available on the network's official website to allow for the introduction of new financial products and services, as well as increased efficiency in contract design. A fresh set of operations will also enable the creation of more secure wallets.
Price History of Bitcoin Cash
The Bitcoin Cash value is $243.73 as of this writing, down slightly from last week's $245 mark. The current market capitalization of over $4,645,396,886 indicates that Bitcoin Cash will continue to attract interest in the future. The fully diluted market cap is just under $5,118,414,558 at present (with a 24-hour trading volume of $4million), while the circulating supply is currently 19m BCH.
BCH tokens are presently at 91 percent of the maximum supply, or 21 billion BCH. With Bitcoin Cash's recent price changes, it's been difficult to determine where the market is heading. Nonetheless, we've come up with some estimates that suggest where the market is headed (assuming fundamental analysis is valid and the current trend persists).
The data below may not be up to date, as historical data, and past performance cannot Predict the price. This is not investment advice that you should take into account when making future decisions. Your ultimate outcomes will be determined by your involvement in complicated instruments and your own study.
Will BCH Prices Go Up?
The value of Bitcoin Cash has underperformed in recent times. With this substantial price swing and a rapid loss of money, investors have caught notice. As a result, now is the time for investors to spot buying possibilities to add to their portfolios.
The price is already on the rise, despite the fact that it hasn't slowed down in a long time. Bitcoin Cash's volatility is increasing rapidly, not just because of its recent high value but also owing to many factors such as its impending subsidy reduction and scheduled October fork date.